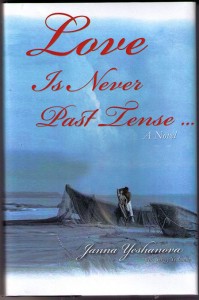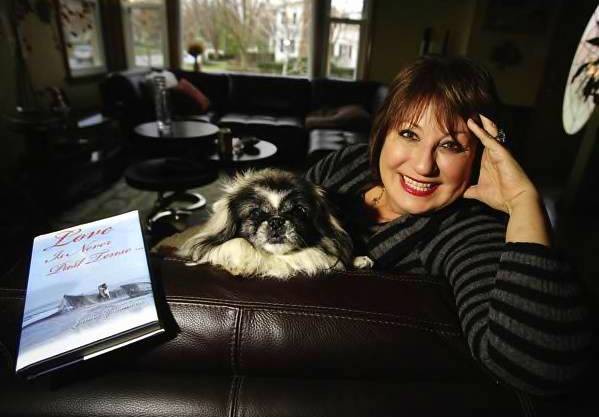 These days folks are leaving Russia primarily for economic reasons, although more and more are growing weary at life under Vladimir Putin's rule. Janna Yeshanova left due to the threat of Jewish persecution and violence against Soviet Jews following the dismantling of the Soviet Union in the late 1980's. She chronicled her journey from Russia to the United States in her book Love Is Never Past Tense.
Love Is Never Past Tense is a love story. It is a love story that pivots on the emotions of a man and a woman, a mother and a daughter, a people and their motherland. It is an emotional roller-coaster of young love, idealism, relations, political discord, exodus, reunion and true love. It will break you heart, then warm it, then do it all over again. The book is a work of fiction based on Janna's own experiences. One cannot be sure where she took poetic license but something tells me there is more autobiography here than fiction. Everyone knows that real life makes for better intrigue and more depth anyway. Love Is Never Past Tense has both. It will leave you with a renewed hope that anything is possible. It
is available in both English and Russian. To learn more about the book or to purchase a copy
visit this website.
You can also purchase a Kindle Edition for just $3.99 and read other reviews at Amazon.
About the author...
To learn more about author Janna Yeshanova, listen to Senior Agenda at
talktainmentradio.com
on Oct 10th, 2013. During the interview, Janna comments on a variety of topics including the Jewish community as a global family, life and opportunity in America and the power of love.
Janna is the founder and principal of Life-Spark, LLC. Today Janna uses her life lessons and talent to help inspire and motivate others as a dynamic and powerful life coach. She is a high-end organizational trainer, development professional and motivational speaker. To learn more visit http://life-spark.com/.