.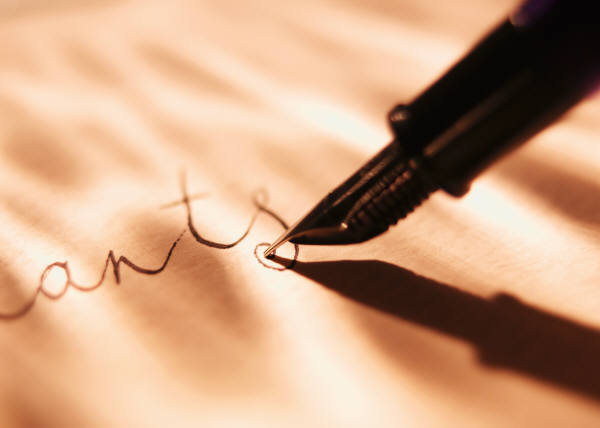 The following is taken from an excerpt delivered at the top of the hour on Senior Agenda on 10/3/13.
Listen here.
The views and opinions expressed here represent those of talk show host Lisa Stockdale. Lisa is a senior advocate and is committed to addressing all issues that effect seniors. Your comments are welcomed. We reserve the right to remove comments which utilize excessive profanity or hate speech.
Today we are entering day three of what is sure to go down in history as the infamous government shutdown of 2013. It's going to be interesting to see how this whole thing plays out and just exactly who continues to have an elected post after our next election period.
The one thing that our current elected leaders seem to be able to agree upon is - well actually nothing. They can't even agree to disagree. When you agree to disagree, it is implicitly understood that you also keep it moving. Keep it moving as in continue to show up and work or do the job that you were assigned to do in a timely and acceptable manner. At least that's what work means to me but then maybe I am just ridiculously old school. Grown folks also understand that when you agree to disagree you are agreeing to co-exist in a respectful manner and to engage when there is a greater good to be served - like we the people. But that's what's NOT happening. What IS happening?
It seems our government is divided and the concept of reaching across the aisle is lost in space. The divide is centered around healthcare. That's an issue that is near and dear to our hearts here on Senior Agenda.
I'm gonna tell you how I see it. You're not going to see it exactly the way I see it. That would make you me. Thankfully, God only made one of me. Just like He only made one of you.
A group of tea party Republicans, led by Senator Ted Cruz of Texas and fueled by folks like Senator Rand Paul of Kentucky, decided that they would work together to curtail government funding. Not because they believe the government shouldn't be funded but instead because they are vehemently opposed to the implementation of the Affordable Care Act also known as Obamacare. They knew that by refusing to do their jobs, which is according to the Constitution to FUND the government, they would evoke the government shut down. It was a strategic, purposeful, planned action with the intended outcome being the shutdown of the U.S. government. The very government that affords them a platform and a paycheck.
Our President, who was slow and back and forth and all over the place when it came to his response to Syria, delivered a quick and definitive response to this domestic issue. He appeared before the American people almost immediately and declared that Obamacare would not be taken hostage. He said, "You don't get to extract a ransom for doing your job, for doing what you are supposed to be doing anyway, or just because there's a law that you don't like." Since that initial appearance
, finger pointing and ditch digging is all we have seen.
Lisa, why are we discussing politics on Senior Agenda? Because we discuss all things senior, remember - no topic is taboo. If you don't think this effects seniors....well then you're just not thinking about seniors.
So what are the consequences to seniors? That depends on how long Washington allows this is go on. Here's what we know now:
Social security checks and benefits will continue to be paid in full.
Medicare and Medicaid benefits will also continue as usual.
I had conversations with one of our state liaisons to confirm this information yesterday. However, if you lose your social security or Medicare card, you will have to wait to have those replaced. That may or may not result in a delay of services. They are also not currently issuing proof of income letters.
Vital services that ensure seniors and young children have access to healthy food and meals may not have sufficient federal funds to serve all beneficiaries.
Call centers, hotlines and regional offices that help veterans understand their benefits are closed.
Every one of America's national parks and monuments, from Yosemite to the Smithsonian to the Statue of Liberty, are closed.
The includes the WWII Memorial so those senior veterans coming in on Honor Flights or otherwise scheduled to visit today may or may not get through. I know they were getting through yesterday but folks were being fined or ticketed.
Research into life-threatening diseases and other areas will stop, and new patients will not be accepted into clinical trials at the National Institute of Health.
This means that cancer patients and others with life-threatening diseases are now on hold.
There are also going to be a number of unexpected consequences. For example, earlier this week I heard an administrator of a local nursing home reporting that they cannot hire anyone because the federal center that processes background checks is closed. Healthcare background checks help prevent unqualified and potentially dangerous people from working in the medical field. If mom or dad need rehab in the next 30-60 days and they do not receive the care they deserve due to staffing...you know who to blame.
And did we mention the already 800,000 federal workers who are not allowed to report to work? That effects everyone. The longer this shutdown last, the more of a negative impact it will have on the economy. Again, that effects everyone.
I heard Rand Paul say yesterday that it is "ONLY 15% of the government that is shut down." Well can you open ONLY 15% back up and stop acting like a bunch of doo doo squats with your heads stuck in the sand in need of a time out? Call in and tell us what you think. We want to hear from you. More importantly, let your elected officials know what you think. They need to hear from you.
Please note: No one really knows what a doo doo squat is. but we believe it sounds silly and absurd enough to work as an adjective here.